Monetti News
NOTE: We are receiving an exceedingly high number of requests for masks. Due to this high need, we request that when you place your order, you fulfill that order and complete payment. If you cancel your order, it immediately goes to the next order placed in our queue.
Please note we will update and may change our communications as often as we receive new information about COVID-19. if you have any questions about open hours and appointments at 608-236-4870.
4-4-20 Facemasks...one is not like another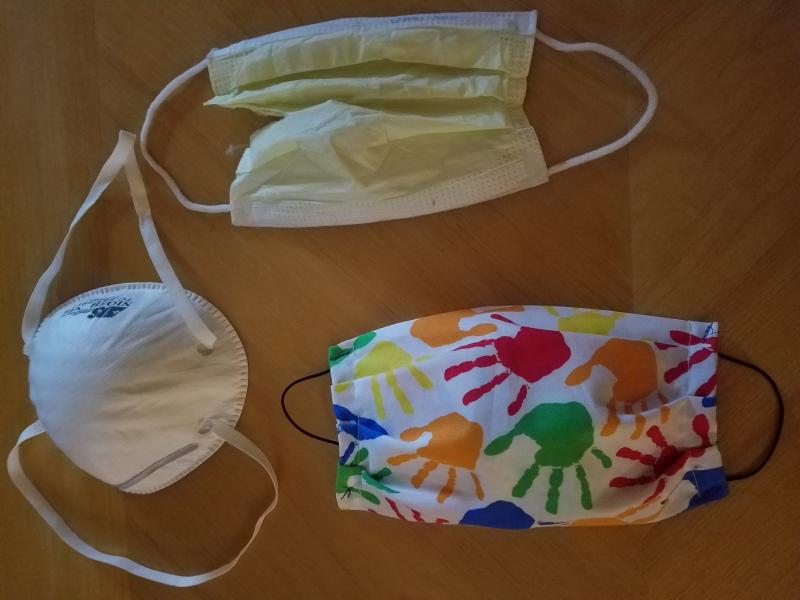 Not all masks are the same or used or are they used for the same purpose. The white mask is a N95, the yellow is also a medical mask. The print fabric mask is what we produce and is not considered PPE.
We encourage you to read the CDC articles below and check with your organization regarding standards. We do not produce medical equipment. We are producing these masks a back up to the shortage of medical PPE.
At Monetti Tailoring, we provide custom and general tailoring and have no affiliation with medical supply companies. Monetti tailoring is not responsible for how the masks are used after they leave our storefront. Our shop does not sterilize the clothing we alter and we also do not sterilize the masks.
One way to think about this is if the military had run out of supply due to a natural disaster or war efforts, they would take secondary measures like this and use a backup to the unavailable PPE( Personal Protection Equipment). The CDC clarifies in the article links below. Also please check with your organization, managers and supervisors on this. We are not PPE experts, we are tailoring experts. We cannot answer questions about PPE.
Monetti Tailoring is currently producing the print fabric mask. We are producing these masks to help a cause and inspire hope and help through the very difficult COVID-19 times. We are calling it the hope mask.
3-30-20 Monetti Tailoring is making face masks for COVID-19 efforts. We are taking care of your garments that are with us and will be in contact with you as soon as we can open our doors. You may make future appointments through the Schedule Your Appointment Online link above.

***If you have a wedding or need to order custom fit suiting, it is recommended to schedule this at least one month in advanced.
Center for Disease Control
People at high risk https://www.cdc.gov/coronavirus/2019-ncov/need-ext...
Face masks https://www.cdc.gov/coronavirus/2019-ncov/hcp/ppe-...
World Health Organization